Pakistani Street Food – A Thrill For Your Tastebuds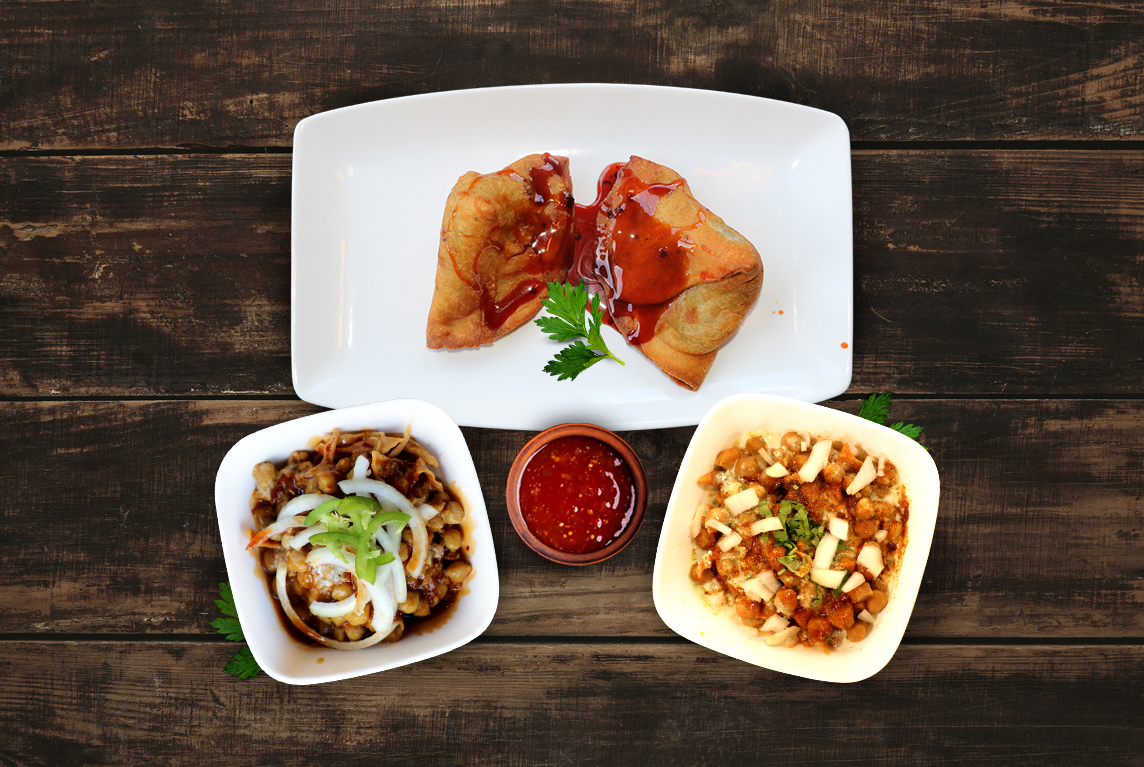 Street Food is one of the most common attractions in any city of a country you're visiting or live in – Since all the cities have their own distinctly flavored and served street food, based on the unique taste buds of the city.
Food streets are perfect for night owls who crave local food late at night – As the evening begins, these streets are lit-up with colored lights, and people set up their roadside stalls and little cabin-like shops, preparing food for the lined-up crowd who's eager for these tasty, sweet and spicy street foods.
In most countries, people opt for street food not just because of its unique taste but its massive popularity is mainly because it's cheaper and very conveniently available to everyone. But when it comes to Pakistani Street Food, you will see a different kind of love and excitement in people's eyes because Pakistani street food is not only wallet-friendly and available everywhere, but is made up of extremely tasteful combinations of flavors, serving an addictive taste like no other food.


International Food Vloggers Describing Pakistani Street Food

Pakistan, a country rich in hospitality and culture welcomes everyone at their food table because for them it is an act of worship to feed your guests and people in need.
On top of the God-gifted beauty of Pakistan, this country has such a delectable food history that connects it with the history of sub-continental cuisines, and over the years we have witnessed the creation of different foods developed with a combination of spices and flavors.
Many travelers, food bloggers, and vloggers have visited Pakistan to explore and witness firsthand the beauty of Pakistani culture, but what impressed them more was the Pakistani Food they had in different cities and areas of Pakistan.
Whenever a traveler visits Pakistan, they are especially advised to have Pakistani street food because apart from exploring cultures and tradition, exploring food is mandatory, and in a place like Pakistan, where people start their days with Nihari for breakfast really indicates to us the love and passion they have for desi food.
To explore this passion, many international food vloggers have visited Pakistan. Let's see what are their views on street food in Pakistan.
Luke Damant – An Australian Vlogger

Luke Damnat, an Australian vlogger is popularly known for the way he tries to share the reality of different countries and cultures around the world. This energetic vlogger is living his life to the fullest, being a food lover.
A year back, Luke visited Pakistan to explore the diverse cultures of different areas and to see whether Pakistan is worth visiting or not.
He has published several videos on Pakistani food and culture on his youtube channel. When he visited Pakistan, he was amazed by the hospitality of Pakistani people and when he visited Pakistani food streets in different areas, it drove him crazy because he never had such a taste of food in his entire life.
When Luke Damnat was asked about his top most favorite dish he had from anywhere across the world he said:
"It was early morning and I was wandering on one of the known food street. I saw an old man making something on a big griddle. I ordered one of what he was making with a cup of tea, as Pakistani chai is one of my favorite hot beverages – once that old man brought the plate he called the dish "Cheese paratha" and when I took the first bite, it felt like nothing I have ever eaten around the world could come even close to the feeling I got when eating that heavenly paratha."
Trevor James – Canadian Vlogger
Trevor James also known as "The Food Ranger " on his youtube channel, is a Canadian food vlogger who visits different parts of the world with the objective of exploring different tastes of foods and cuisines.
Trevor James visited Pakistan with his wife and went on to discover Lahore, Peshawar, and Karachi street food.
He fell in love with the desi food of Pakistan so hard, that he promised he will visit Pakistan again to taste more Pakistani street foods.
In one of his Youtube videos, when he was discovering street food in Pakistan, he tasted "Tawa Chicken" and "Goat's Paye" from Lahore street food. The way he described his affection for Pakistani street food was adorable as each bite of those desi food drove him insane and he later h just couldn't wait to visit Pakistan again.

Experience The Taste Of Pakistani Street Food In Laree Adda
It is a proud moment when foreign visitors and international vloggers who've grown up with such different cultures and traditions compared to Pakistan, get attachted to and then inspired by the culture and food of Pakistan. The love, tenderness, and impressive behavior they show towards Pakistan and its different cuisines give out a feeling of awe, because our country has struggled for many years to gain this respect, and now watching Pakistan being famous for its traditions, especially Pakistani food reminds us our rich cultural and food history.
Laree Adda's aim is to serve every desi food lover in New Jersey, who wishes to experience the nostalgic taste of the food they used to have in their home-country, and that's why Laree Adda makes sure to offer the best experience of Pakistani Street food at the restaurant.

Dum Chicken Biryani – Karachi Street Food
Karachi is known for its spicy and flavorful biryani and it is said that Karachi street food is a vibe because you will find every flavor or food and spice shimmering in the air of the food street and you will smell different aromas while passing through or even nearby the dedicated food street.
Dum Chicken Biryani is one of the most famous dishes from Karachi street Food so Laree Adda presented this desi food in their restaurant to give the same experience from the streets of Karachi.

Phajjay Ke Paye – Lahore Street Food
Paye is a delicacy of Lahori breakfast and you will see every Lahore street on Sunday morning serving their best Paye. This food is not only healthy for our bones but it gives a warm feeling in our body as the morning feels complete after taking such a powerhouse breakfast.
Laree Adda serves the very special Phajjay Ke Paye that will take you back to the Lahore food street and make you feel the exact same taste and attachment you used to share with Lahori Paye.
Taste the lip-smacking Pakistani Street Food in New Jersey, only at Laree Adda – We promise that our taste will not let your expectations down!