Home
Laree Adda "Lorry Stop", is a place between places. A junction point from where one prepares to embark on their daily commute, or a completely new adventure. People meet and talk about stories, such as cricket scores, politics and more. It is a centrally located spot from where you can take a bus, train, or many of the rickshaws lined out in front. Laree Adda is a place that attracts people from all walks of life each engaged in their own individual paths looking towards a future full of hopes and dreams.
Let Us Cater Your Next Event
Laree Adda not only caters the best, mouth watering Halal food in New Jersey; but we also serve warmth, passion, and blissful feelings for any of your celebratory occasions. From office dinners and graduation afterparties, to your birthday get-togethers and grand weddings; there is nothing that will ever beat the great, filling, and delectable food alongside your loved ones. The perfect, nostalgic trip down the memory lane will definitely make you think of us whenever hosting parties. So, let us make a trip to your home, office, and even the beach. Or wherever your Laree Adda is!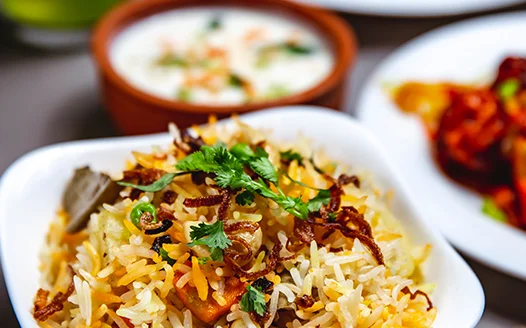 Experience Grilled Lamb Chops like never before!
Starting way before your first juicy bite – Breathe-in the warm and flavorful scents of buttery garlic, piney rosemary, and thyme as the tender chops come in contact with the hot grill; creating appetizing sizzles, flashes of orange flame, and shimmering olive oil.
With a gentle grab and turn, the now beautifully colored and thoroughly marinated chops give you a waft of smoke, deep char lines, and an assurity that soon it will be time to eat!
Our Chef Special – Hot, sizzling, and beautifully seasoned Grilled Lamb Chops are served with their tempting scents, grilled veggies, the very popular kachumber salad, and the nostalgic essence of Laree Adda that takes you back home.
Address:
287 Grove St. Jersey City, NJ 07302
Opening Hours:
Weekdays
11:00 AM – 10:30 PM
Weekends
11:00 AM – 11:30 PM
Deep Kapadia

We got the chicken karaai and the seekh kabab. Great place. Good service on a weekday night. Best way to enjoy a karhai is to dine in. Go To Review Link For Deep KapadiaGo To Review
Jeremy Sahler

Delicious food and incredibly friendly staff. The achari chicken and the chapli kebab chicken were both delicious and we loved the both of the chai drinks we had. Go To Review Link For Jeremy SahlerGo To Review
Bisma Alam

Food was excellent and service was quick. Will definitely come again! Go To Review Link For Bisma AlamGo To Review