Laree Adda Fusion Cuisine That Will Leave You Drooling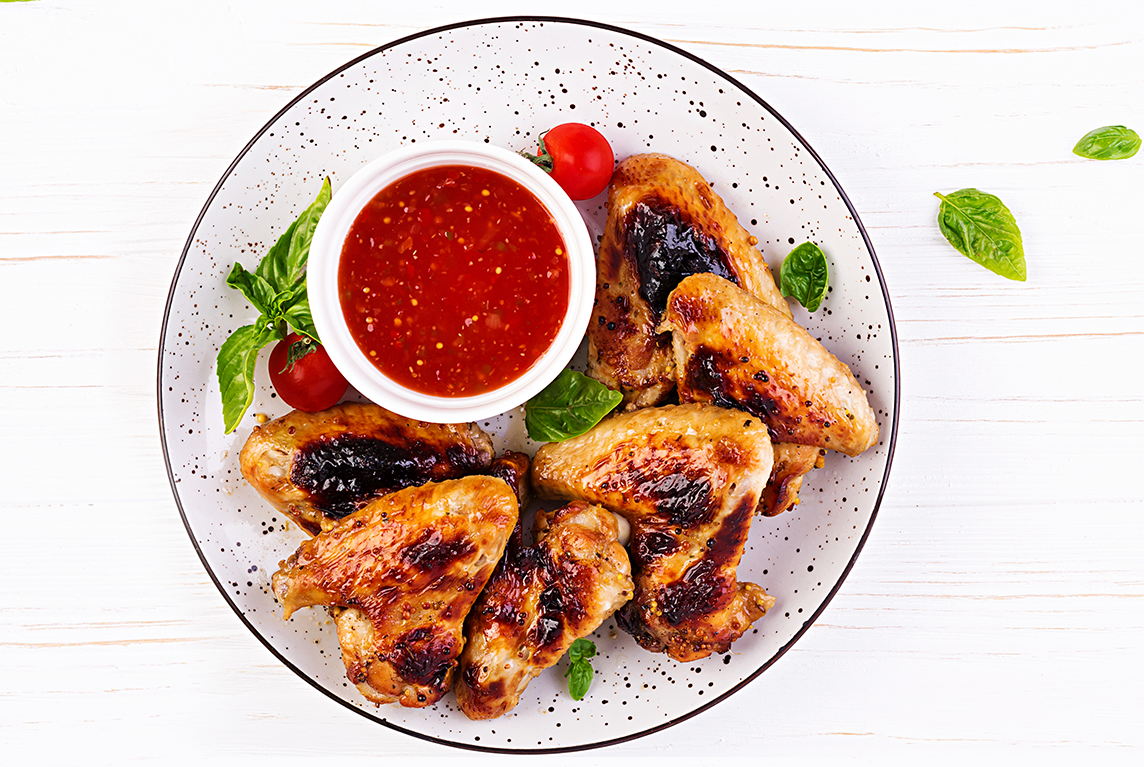 Like its neighboring country, India, Pakistan has also gained notability for its aromatic fiery curries, punchy snacks, and doused-in-sugar desserts. Below is a list of our top 10 mouth-watering, lip-smacking fusion dishes that will leave you drooling for more!
1. Karahi
Our number one contender on the list is none other than a good ol' plateful of Karahi. It's a dish loved and ravenously eaten by many any time of the day and can be conveniently found in your nearest Dhaba or at the most luxurious, elite-class restaurants in town – you will find this bad boy everywhere!
This famous dish has been named based on the pan that it is cooked in, called, as you guessed it, 'Karahi'. It's a thick, dome-shaped metal pan used to cook meat or chicken along with tomatoes, ghee, onions, and spices customized to suit your palate, on a high flame till the masala and oil separate to give Karahi its distinct flavor.
To finish it off, it is sprinkled with green chilies slit in half, chopped cilantro, and julienned ginger.
Laree Adda Karahis To Try:
Mozang Chicken Karahi
Maula Jutt Mutton Karahi
Namak Handi Karahi
Charsi Chicken Karahi
2. Malai Boti
To those who wish to steer clear from anything remotely spicy, Malai Boti is your ally. 'Malai' meaning 'cream,' and 'Boti' meaning 'chunk of meat,' this melt-in-your-mouth dish is perfect to be enjoyed on its own, by dipping it in some chutney or wrapping these succulent creamy morsels into a wrap!
Malai Boti is cooked by firstly marinating pieces of chicken or meat in a rich, velvety base involving yogurt, cream, green chilies, chopped cilantro, and a wide selection of fragrant spices (based on your spice tolerance), all combined and kept aside to ensure the flavor is fully immersed into the chicken/meat.
When the time's up, the chunks of meat are grilled or shallow-fried till thoroughly cooked. And to infuse a smoky flavor, a piece of charcoal is placed in the pan and covered to give the Malai Boti a wonderful BBQ incense!
Laree Adda Malai Boti To Try:
3. Seekh Kabab
Many may not know this interesting fact, but Kebabs originate from Turkey, initially called Shish Kabab, literally translating to 'Sword Roast'. But ever since their introduction to the Indo-Pak subcontinent, their name has been altered to 'Seekh,' meaning 'skewer.'
This delicious, succulent, cylindrical-shaped kabab is crafted using minced beef or chicken, ginger-garlic paste, lemon juice, coriander, yogurt, and garam masala, draped around skewers, and plunged deep down into a clay oven till cooked to perfection!
Once cooked, Seekh Kababs are traditionally dished out along with salad, flatbread, mint chutney, fries, and onions. They are also served as wraps rolled in buttery, cloud-like naan and drizzled with pungent mint chutney for a tangy, satisfying bite!
Laree Adda Seekh Kebabs To Try:
Seekh Kebab (2 pieces)
Seekh Kebab Wrap
4. Chicken Tikka Masala
You would think the highly-esteemed Fish & Chips would take home the trophy for being UK's most popular dish. Wrong. Much to our surprise, Chicken Tikka Masala wins the prize for winning the hearts (and taste buds) of the English peeps.
But we believe Chicken Tikka Masala is a hit everywhere, and we are not blind to see why.
This celebrated curry uses a liberal use of yogurt, which balances out the heat derived from the saturation of various spices. It is thick, creamy, and wonderfully flavored enough to make you reach out for a second helping!
Laree Adda Chicken Tikka Masala To Try:
Chicken Tikka Masala: grilled boneless chicken cubes submerged in creamy tikka masala curry devoured with either plain basmati rice or garlic naan.
5. Lahori Cholay/Mughal Nashta
Ahh Lahori Cholay, or also known as Lahori Chikar Cholay, is a quintessential Lahori breakfast – a fragrant curry consisting of thick gravy, amply coating a sea of chickpeas. Much like any other curry on the menu, Lahori Cholay is packed with flavor using rich spices and is served alongside naan or puri as part of a traditional desi nashta (breakfast).
And as for Mughal Nashta, a clever name kept for those who eat their breakfast like Kings, this dish is served together with Achari Aloo (pickled potato curry), Cholay, and Halwa.
Laree Adda Cholay Items To Try:
Lahori Cholay
Mughal Nashta
6. Lamb Chops
Due to Pakistani cuisine having a wide selection of sublime dishes under its belt, Lamb Chops often get overlooked. But we are here to tell you why Laree Adda's Lamb Chops continue to stay unforgettable.
Our Lamb Chops are flavorsome, juicy, and nourishing to the soul! Its lovingly prepared by steeping lamb chops in a thick, yogurt-based marinade consisting of an assortment of spices, lime juice, and ginger and garlic paste.
The use of yogurt and lime helps tenderize the meat and allows the spices to fully and properly penetrate into the meat – and this is why the longer you keep the lamb chops in the marinade, the better it tastes! And once the immersion process has been complete, the chops are gently placed on the grill, where the smokiness of the grill cooks it thoroughly till it's beautifully charred.
Laree Adda Lamb Chops To Try:
Shikari Lamb Chops (4 pieces)
7. Papri Chat
This inexpensive yet full-flavored desi snack is an evening staple in many Pakistani households. It's cheap, delicious, and satiating enough to last you till dinner!
Another reason why this crunchy tidbit is much loved is that it comes under the fast-food category – quick to prepare and serve, and not to forget, a perfect companion as an on-the-go savory treat!
A typical Chaat will comprise of a bed of boiled chickpeas, slathered with a creamy and soothing yogurt mixture, then stacked with crumbled fried dough pastry (samosa or papri), and lastly drizzled with either a spicy or sweet chutney (tamarind sauce).
Laree Adda Chaat Items To Try:
Papri Chaat
Mummy Daddy Chaat
8. Nihari
A mandatory item relished by Muslim Nawabs of the Mughal Empire as their post-morning prayer breakfast, Nihari still stands as a favorite for many to enjoy at any time of the day!
This mind and body invigorating dish is prepared by frying a pile of dry spices in either animal fat or vegetable oil. After that, beef shanks are added, resulting in a soupy, bone marrow-infused stew bursting with flavor and health-boosting properties! Just don't forget to sprinkle julienned ginger, cilantro, and chopped green chilies!
Laree Adda Nihari to Try:
9. Mint Margarita
Even though a traditional Mint Margarita involves using Tequila, a Pakistani Mint Margarita uses soda water as an alcoholic alternative. And like many of our dishes, we don't shy away from using a liberal handful of mint, lemon, and sugar when concocting this beverage.
Laree Adda Minty Refreshment To Try:
Is your stomach growling loudly after reading through our list of appetizing items? Why not place your order here or visit our restaurant today! Call or text us at 201-435-4900 for delivery or catering now!