The Historical Significance Behind Pakistani Street Food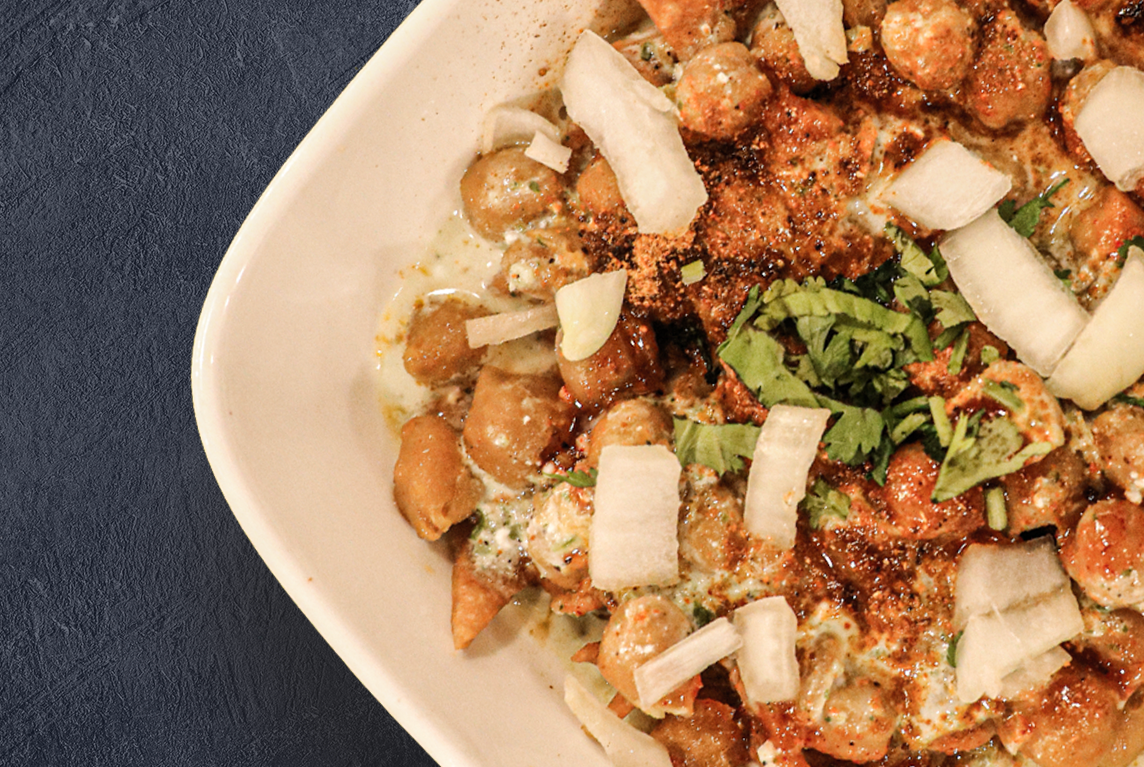 From the lush and fruitful valleys of Khyber Pakhtunkhwa to the agriculturally abundant province of Baluchistan; to the pastoral lands of Sindh; to the eye-captivating beauty of Punjab's five rivers, each region has played a vital role in influencing Pakistan's food culture and tradition.
We must also never forget how the surrounding nations have also greatly contributed to Pakistan's distinct, mouth-watering culinary flavors that are relished across the globe!
Irani Cuisine's Influence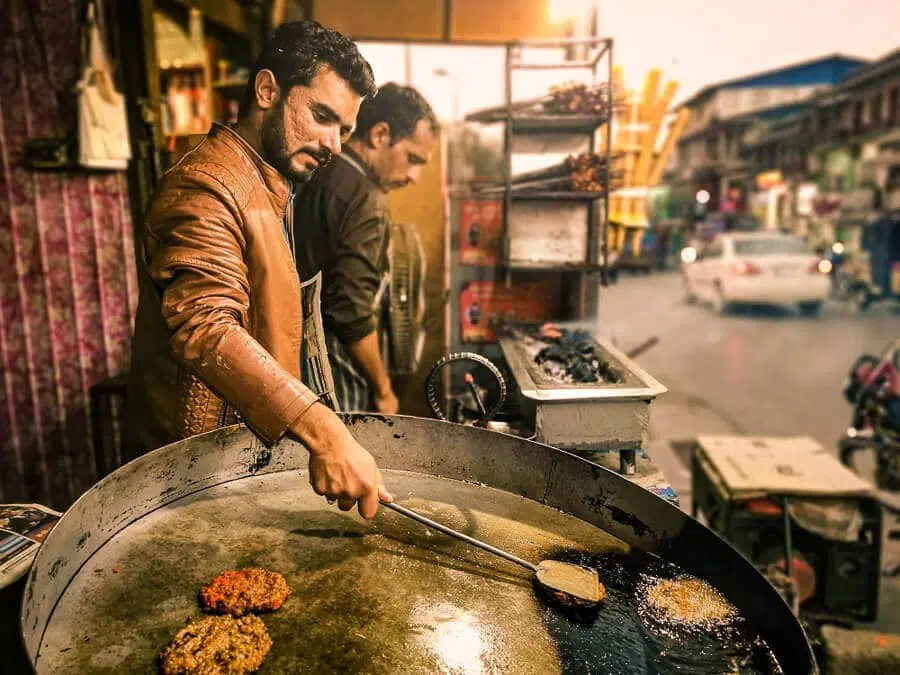 Although there is a stark difference between Pakistani and Iranian food – the major variance being the level of spiciness involved, and, of course, how the former is oilier and generously cooked in a tomato-based gravy than the latter, they do share some similarities.

For instance, the famous Persian dish 'Abgoosht' is an aromatic serving of meat and chickpeas cooked in a tomatoey gravy, much like Lahore's favorite breakfast street food 'Murgh Cholay,' which translates to Chicken Chickpeas.

And speaking of similarities, this said street food staple is also cooked with liberal usage of tomato sauce/puree!

A healthy dosage of saffron and pomegranate seeds is also commonly used in most Iranian dishes. Fesenjan, a walnut pomegranate stew cooked with either chicken or duck alongside chickpeas, adds an earthy and tangy note to the dish.

This influence has been reflected in notable Pakistani street food dishes, namely Chapli Kabab and Aloo Chat.

Peshawari Chapli Kabab consists of minced beef, a blend of rich spices, onions, cilantro, tomatoes, pomegranate seeds, among other ingredients, which are then amalgamated, flattened into circular patties, and shallow-fried to create a crispy, succulent bite!

And going back to the tradition of using saffron in Iranian dishes, Pakistan has also adopted its use for its widely-known Zafrani Pulao (Saffron Rice) and Zafrani Kheer (Saffron Rice Pudding).
Must-Try Laree Adda Picks:
Chapli Burger
Chapli Kebab Chicken
Mughal Nashta
Kheer
Anarkali Falooda
Afghan's Introduction Of The Famous Seekh Kabab
Even though kebabs originate from Turkey – originally called Shish Kabab, Shish translating to Sword in Turkish, and Kabab meaning 'to roast', Shukriya (thanks) goes to our Afghani brethren for introducing this delectable dish now known as Seekh Kabab to the Indo-Pak subcontinent!
To those residing in the bustling city of New Jersey, craving for a delicious portion of juicy, flavorful Seekh Kabab, can head over to Laree Adda – your favorite lorry stop serving scrumptious Pakistani street food and our world-renowned Pakistani hospitality.
Must-Try Laree Adda Picks:
Seekh Kabab paired with our bestseller Garlic Naan. And to wash it all down, a generous glassful of our Mango Lassi to end things on a sweet note.
Want a protein-dense breakfast on the go? Why not grab our Seekh Kabab Wrap to get your day started on the right foot!
Street Food Items That Originate From India
There is no doubt that many street food specialties we find today in Pakistan originate from India, as both nations once shared the same land before the partition in 1947. So naturally, Pakistani food shares many commonalities with Indian cuisine, and here are the few that you might have heard about.
Nihari
Originally stemming from the Arabic word 'Nahar,' which translates to 'morning', this hearty meal was enjoyed by the Nawabs (noblemen) of the Mughal Empire in India as their post-morning prayer breakfast.
This soupy stew was relished so frequently; it later went on to become a regular early morning staple due to its mind and body reviving properties! You can still find food streets across Pakistan swarmed with people in the early hours of the day, restless to get a good dose of an energy-boosting serving of Nihari!
Must-Try Laree Adda Picks:
You, too, can enjoy a steamy plateful of Lalla Ki Nihari, a slow-cooked, bone marrow-infused beef stew at Laree Adda today! Just don't forget to devour it the traditional way, topped with julienned ginger, chopped coriander, and a spritz of lemon!
Aloo Tikki
Aloo Tikki is another on-the-budget favorite of millions of Pakistanis (and non-desis) worldwide, and it's understandable why.
Aloo Tikki is a fragrant potato croquette that is fried till beautifully golden and crispy and is made with a combination of mashed potatoes, peas (or lentils), and a variety of spices.
And the reason why it's a fan favorite is that it's quick to prepare and serve and, like most street food items, leans on the inexpensive side of the price range. Meaning, you can order two platefuls and be well satiated for the rest of your day!
Must-Try Laree Adda Picks:
Feeling peckish but not in the mood for a full-fledged feast? Our Kati Roll at Laree Adda is just the thing for you!
Chaat
Chaat is another traditional savory snack treasured by both the young and old. Chaat, which means to lick, is the perfect name to have been kept for this item because it's that finger-licking good!
Essentially, Chaat is fried dough served with boiled chickpeas, yogurt sauce, boiled potatoes, coriander chutney, tamarind chutney, and not to forget, chaat masala powder on top for an extra dash of punch to your taste buds!
Some chaat options also involve using pomegranate seeds and sev (fried gram noodles) for added crunch.
Must-Try Laree Adda Picks:
Mommy Daddy (Samosa Chaat)
Papri Chaat
So there you have it! Pakistan is truly a melting pot of food, cultures, traditions, and people, and there is no better place to embody Pakistani hospitality and the best street food experience than Laree Adda, situated in the busy metropolitan city of New Jersey! Why not unleash your appetite for authentic desi food and place an order today! Click here to scan through our menu, and we shall be at your doorstep in no time!