6 Must-Try Vegan Options at Laree Adda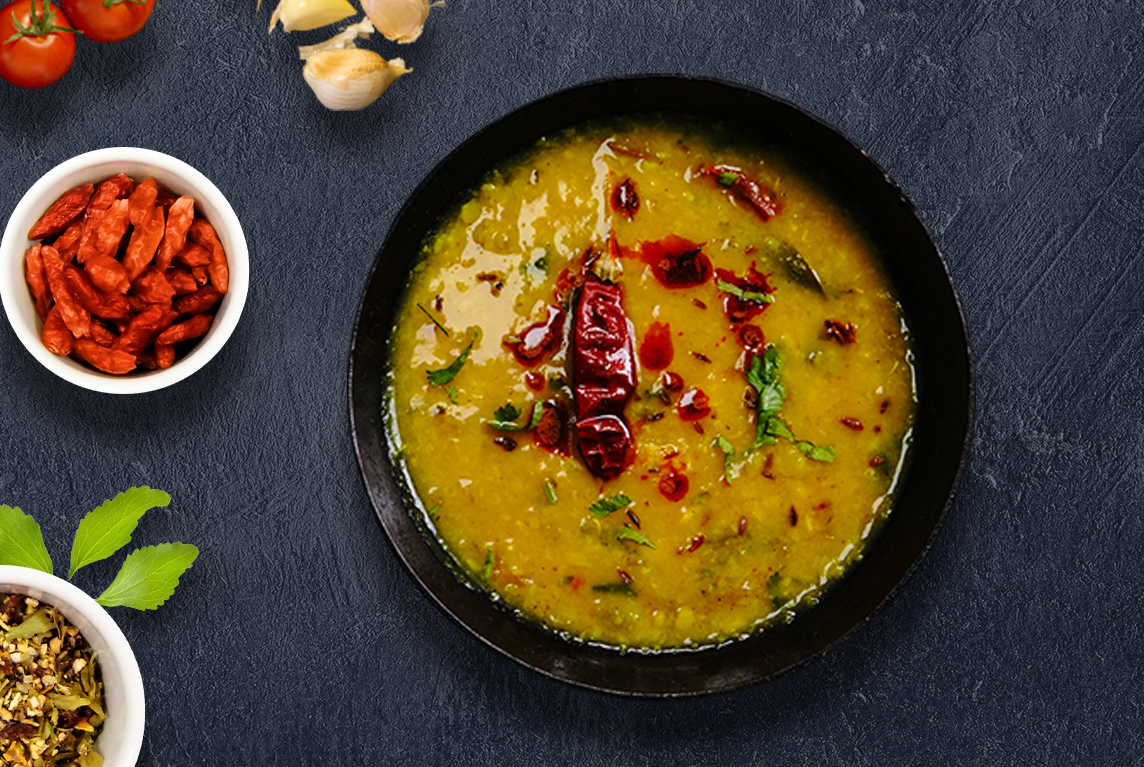 Numerous distinct civilizations have influenced Indian/Pakistan's culture and cuisine. With its own particular flavor and diversity of dishes, subcontinental cuisine is very unique. Although it is recognized for its specialties in meat dishes, but, there are numerous vegan meals as well.
Laree Add has numerous options including both vegetarian and nonveg. Subcontinental food and cafeteria-style options influenced by street food are on the menu at this venue. Laree Adda serves up a variety of options for visitors to choose from.
Here is a list of 6 must-try vegan options at Laree Adda that are healthy and without a doubt tempting.
1. Achari Aloo
Aromatic curry potatoes are cut into wedges and fried with spices. This stir fry potato dish has a wonderfully spicy and tangy flavor because of the mix of all of the spices. Achari Aloo is cooked with sesame seeds and spices, each mouthful will have a delicate crunch of seeds and spices. All three ingredients are delectable: the savory seed, the sweet saunf, and the robust cumin. It is a meal that reminds of the marvels of spices and how combining items in a certain way can drastically alter or enhance their flavor.
2. Bhindi Masala
Curried okra, spicy onions, tart tomatoes, and an array of herbs and spices come together in this North Indian cuisine to produce a mouthwatering dish that's also good for you. Ladyfinger is cooked with peppers, onions, and spices to make a delicious sauce. This is not a deep-fried okra dish, but a stir-fried okra dish. The texture is somewhere between a dry and a gravy-like consistency. This dish is best served with roti or naan bread or with basmati rice. The dish can be enhanced by serving it with Jeera rice or turmeric rice for an additional flavor.
3. Palak Paneer
This is based on cottage cheese squares in a velvety and delicious spinach stew. Paneer cubes (Indian cottage cheese) in a creamy spinach sauce are the star of the show in Palak Paneer. To create this brilliant green palak paneer, fresh spinach leaves are combined with onions, tomatoes and herbs and spices. While most of the curry is made up of pureed spinach and cheese, it nevertheless manages to extract an unbelievable amount of flavor from the other ingredients. When cheese is freshly created and scarcely processed it has a delicate, melt-in-your-mouth quality akin to tofu.
4. Daal Tarka
This is spiced lentil stew. This recipe is nutritious, vegan, and gluten-free. This dish is a typical South Indian daal, cooked with a distinctive spice mix and a combination of four different lentils. When it comes to preparing a substantial meal, lentils are the simplest and quickest pulse to use. Daal tarka is prepared with butter or ghee, spices, and a "tarka," a seasoned butter temper with fried shallots and garlic. You won't find a more nutritious and satisfying vegetarian meal anywhere else, served with chapatis or naan. It may be served with any of the curries or as a side dish with Naan or Chapatis. It is worth a try for vegans.
5. Lahori Cholay
In a thick curry sauce with spicy onions, spiced chickpeas are cooked till tender. Originally from Lahore, the Lahori Chikar Cholay is a kind of street food. Traditional food and a vibrant culinary scene are hallmarks of Lahore. A morning staple in Lahore, Lahori cholay is eaten as a desi nashta (desi snack) along with naan or kulcha. One thing that is consistent throughout all the many recipes and variants for Lahori cholay is the thick, mushy, flavorful texture that the curry takes on when cooked. A variety of names for this dish have been coined for it, depending on where you live.
6. Yogi Platter
Rice is a common accompaniment to vegetable curry, one of the world's most popular dishes. This platter also contains any vegetable curry which is delectable served over basmati or vegetarian pulao rice. Curry with Indian spices and veggies is a delicious and nutritious meal that is full of vegetables. This vegan curry meal has some of the best spices that enhance the taste of the yogi platter. Millions of people enjoy it every day. It is simple, tasty, and delicious. There is no doubt that it is of high quality served piping hot and scrumptious.