EID-UL-ADHA FESTIVITIES ARE OVER, BUT BARBECUE SEASON HAS JUST BEGUN!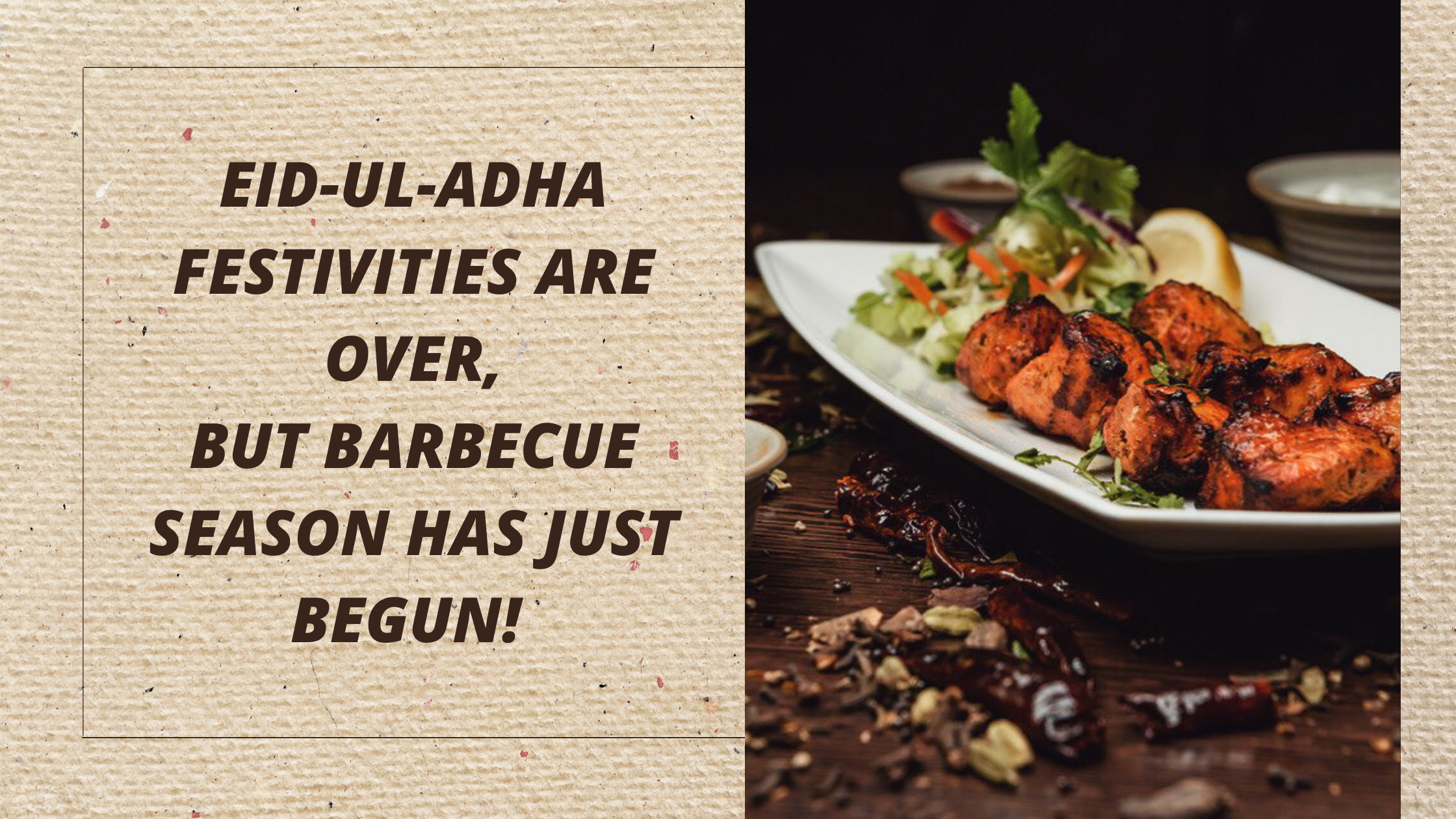 Barbecues have always been an important part of our cuisine, but our passion for grilled meat is pronounced on Bakra Eid. Everyone has at least one barbecue planned, to gather with their friends and family, out of the three days of Eid celebrations.
As a Pakistani or Indian, no wonder our senses perk up at the slightest aroma of meat over hot coals. How the smell lingers in our noses, making us crave the Bihari Boti and Seekh kabab is phenomenal.
Listed below are some of the crowd-pleasing barbecued dishes that desi's swear by.
1- Tikka Boti


That ain't burnt, that's flavor!
Tender and juicy beef chunks marinated in divine spices and then grilled to perfection. Bursting with smoky flavors, it is the perfect dish to have at a barbecue or dinner party.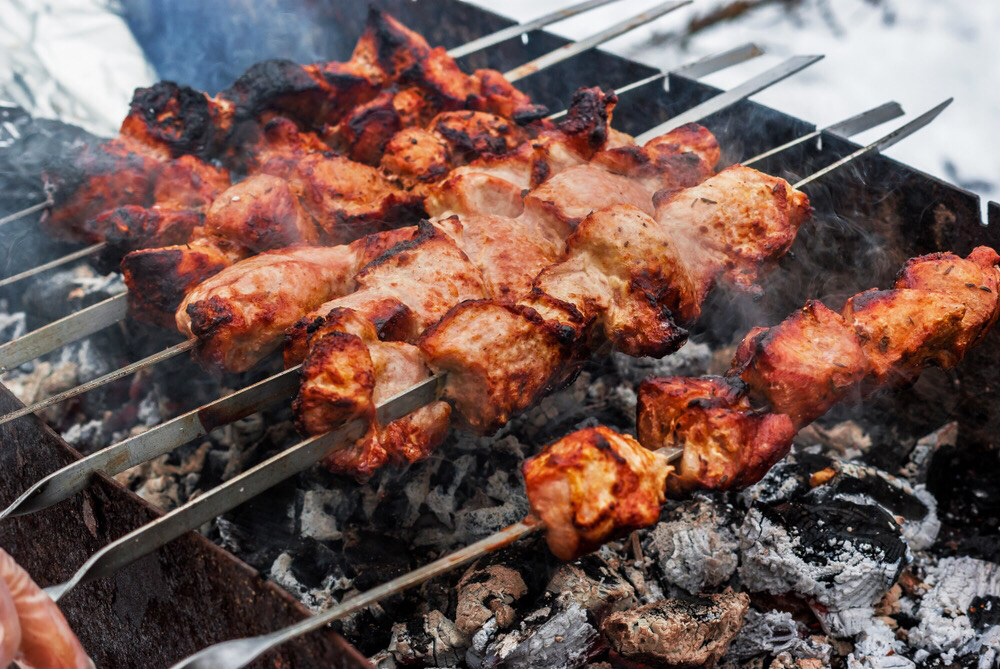 2- Seekh Kabab
Who doesn't enjoy seekh kababs prepared for Eid?
The Turkish word "Shish", which means "sword" or "skewer," is the source of the term "Seekh." The meat was grilled on the swords of the Turkish troops throughout the Middle Ages over an open field fire. A perfect seekh kabab is distinguished by its tender, juicy, and flaky texture. Seekh kababs seem to be the easiest ones to make; but on the contrary, they are the toughest ones to nail!
Wrap these tender and meaty kababs in tandoori naan, drizzled with raita, and devour. Totally worth every mouthful!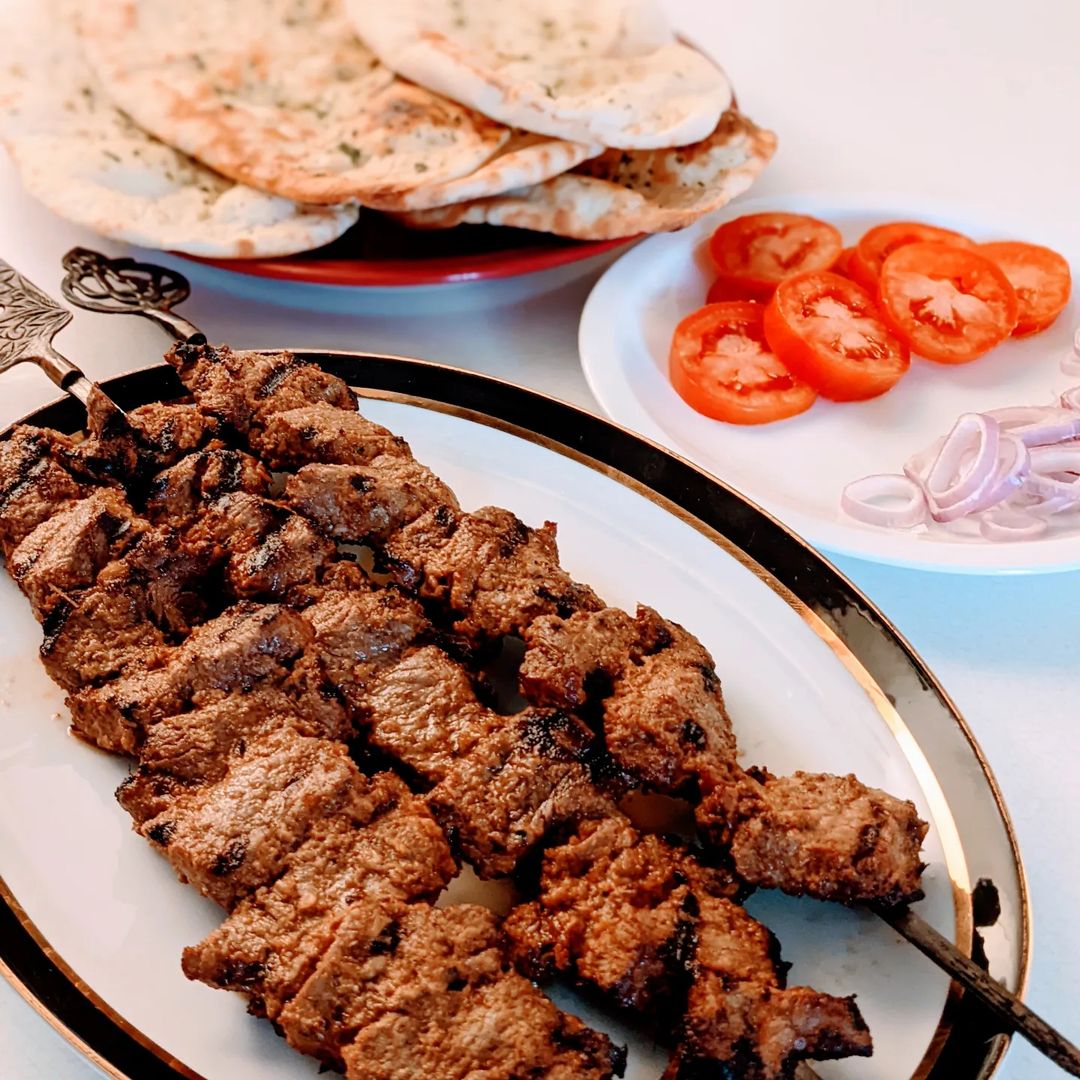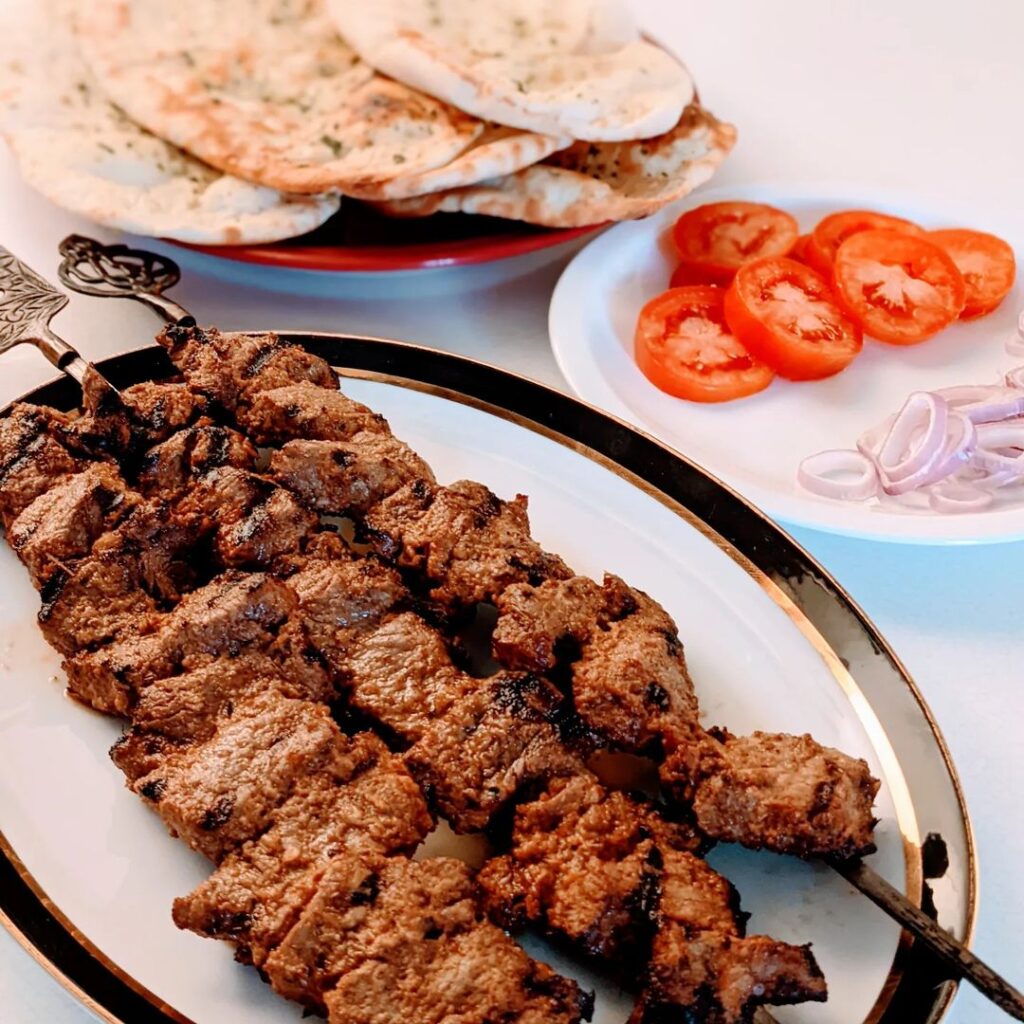 3- Bihari Boti
As its name suggests, this kabab comes from eastern India's Bihar region. It is made meltingly tender by the use of raw papaya paste, and has a rich marinade that comprises browned onions, mustard oil, aromatics, garam masala, cardamom, poppy seeds, yogurt, and more. With this classic boti, complimentary raita or chutney is a must-have. Red chutney is usually served for people who like their food spicy. This is a favorite in restaurants and roadside stalls alike.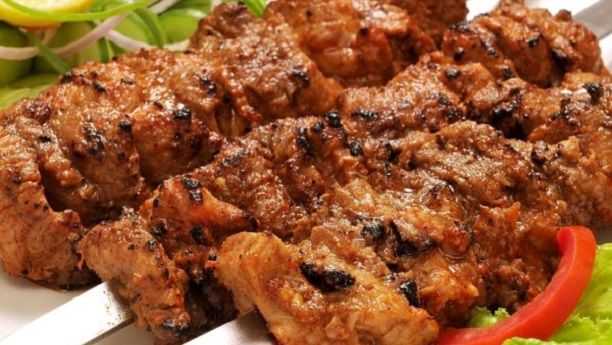 4- Malai Tikka Boti
Oh so soft that it melts in your mouth!
The most intriguing and creamy boti to be found in Pakistani cuisine – Malai Tikka is a very versatile dish and can be used for many kinds of servings such as wraps or sandwiches, as a pizza topping, and even paratha rolls. These soft as
velvet malai tikka boti is first cut into small chunks and marinated overnight sometimes, for the flavors to immerse deeply in every single bite.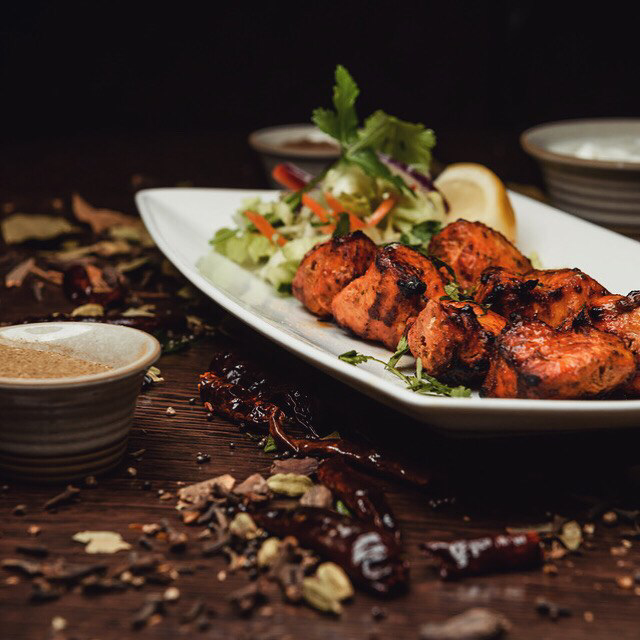 5- Charsi Tikka
The walled city of Peshawar is famous for diverse reasons. Besides its rich history and culture, it is particularly prominent for its delicious cuisine, with its tender meat and herbs done just right. And from there comes the very famous Charsi Tikka and Kabuli Pulao, a combination to die for. This incredibly delicious tikka is simmered in its own fat and eaten with naan or chapati.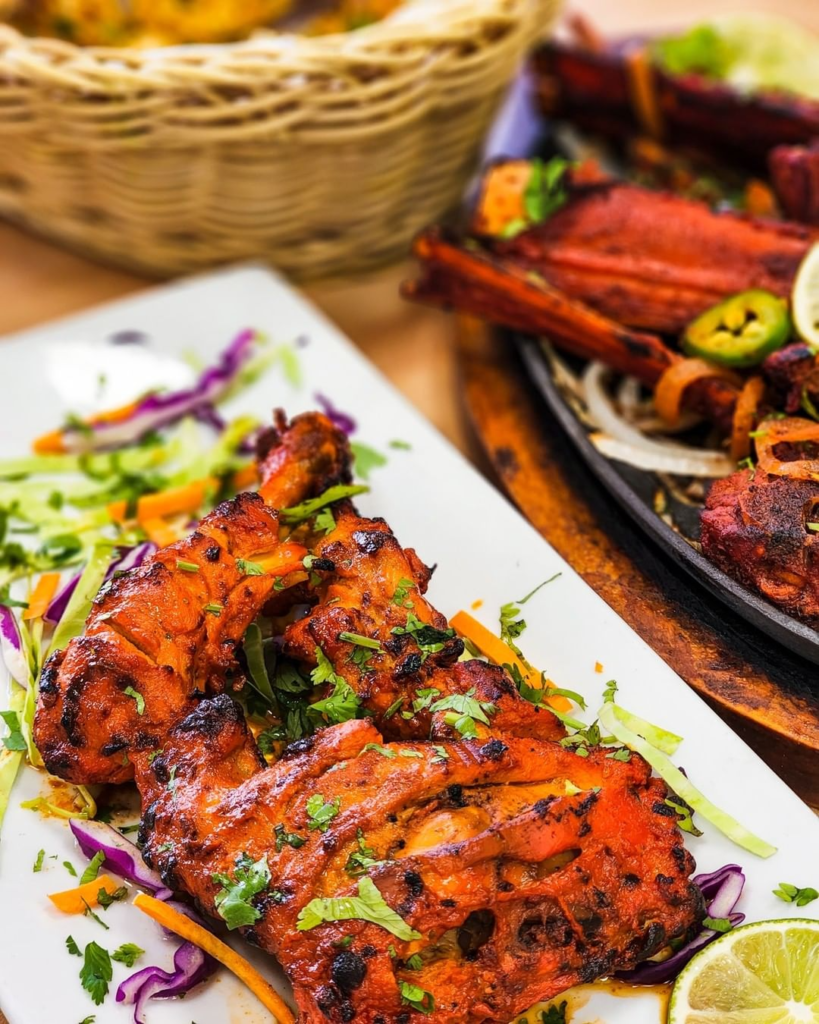 6- Lamb Chops
Charred, soft, and succulent, the smokey Lamb Chops made in Eva would be a perfect addition to your table. And making them is absurdly simple! Only salt and smokiness are used to season these lamb chops, and are commonly consumed accompanied by hot roti.
Juicy and delectable mutton marinated in divine seasonings and grilled to perfection. This is an absolutely immaculate dish, perfect to be served at your dinner party. Serve it with parathas and chutney for an authentic experience.

So it's decided for us desi's, we won't be crashing the "BBQ Tonight" (An exquisite restaraunt in Karachi, famous for its barbecue and other desi cuisines), since our mums usually have stored a great amount of meat for barbecue, to have some eventful weekends ahead!