Aromatic and Flavorful: The Magic of Karahi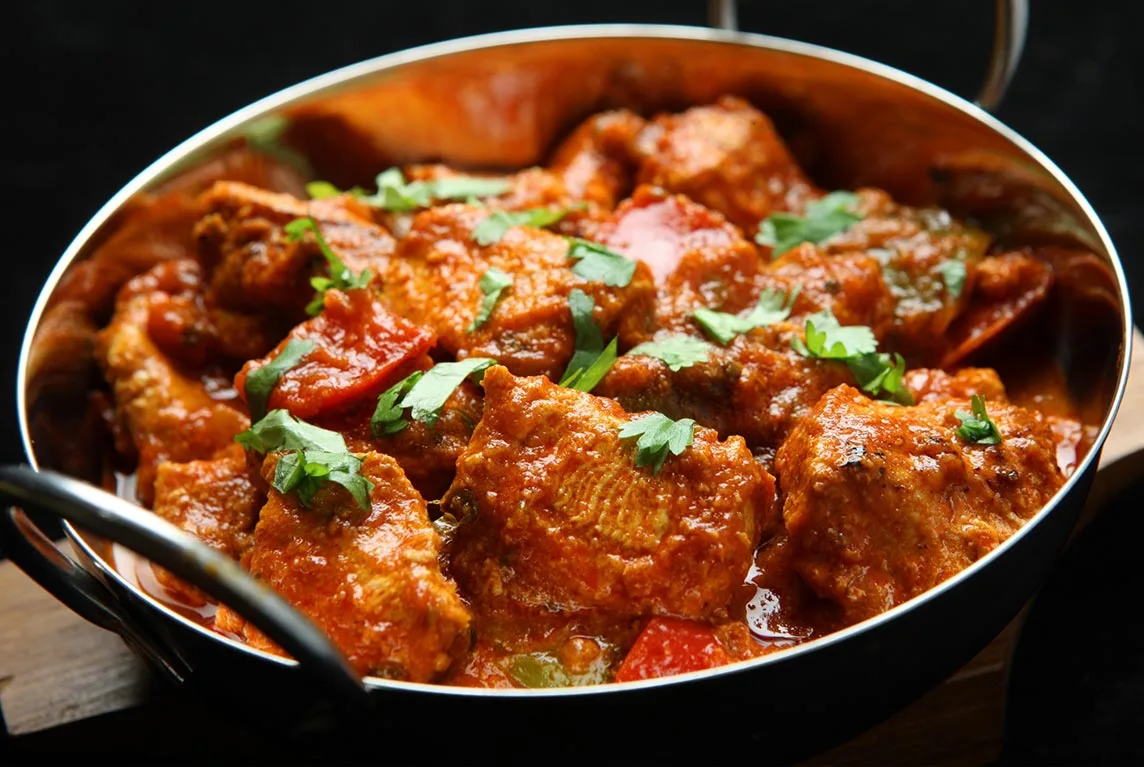 The primary components of the cuisine are origin and history. While some cuisines' origins and background history are unclear, the Karahi is well-known worldwide and is covered in detail in the collection of cookbooks. Khyber Pakhtunkhwa, a province of Pakistan, is where the speciality Mutton Karahi was first created in the early 19th century. When discussing its past, we often refer to the lavish banquet hosted by the KPK's minister in Khyber during the 1920s.
Many guests were present, and the Pukhtun chef used lamb sort in the meat-based gravy that was first consumed in the 18th century. However, this time he tried a new formula, using the meat in the gravy (made up of some spices), giving it a final touch, and serving it hot in front of the party guests with hot wheat Chapati. Once the party guests had it, they raved about how much they enjoyed it and offered the cook some advice.
Moreover, it is thought that Mutton Karahi originated on the Indian Subcontinent around the early 17th century when the powerful Mughalai Dynasty ruled. The Mughal cook who tried a lump of boneless beef with some gravy may have failed at the time, which is why food historians do not place much weight on this. Although it is currently unclear whether the two histories are accurate, KPK's is the preferred one. It now becomes well-known all across the world.
Treasure of Karahi – Types
 The Karahi is frequently the first meal people sample when learning about Pakistani cuisine. At any Karahi Point, we like preparing the traditional Karahi dish and a few others that are equally delicious and cozy. A Karahi also referred to as a Kadai, gets its name from the cooking vessel—a substantial, spherical, and deep cooking vessel.
Most Canadians in Toronto are still getting used to Pakistani food. Thus Karahi Point's top-rated Halal Restaurants in Etobicoke, North York, and Mississauga are perfect places to introduce a visitor to the rich, delectable and intensely flavorful Pakistani dish that the South Asian community enjoys. On the menu are eight meals that are known as Signature Karahi, and each type of Karahi is expertly made:
1. CHICKEN KARAHI
This dish, a staple of Lahore's food street, is prepared by stir-frying pieces of chicken with tomatoes, green chillies, ginger, garlic, and chef's spices at a high temperature in a karahi, the dish's name-giving wok-like pan. The eater uses pieces of naan to soak up all the gravy. Taste the Chicken Karahi, available with or without bones for dark or white meat.
2. CHICKEN WHITE KARAHI
A recipe from the Mughals' hidden chronicles, a speciality for those who enjoy mild spices. On a low burner, chicken pieces are cooked with ginger-garlic paste, salt, delicate spices, black pepper, and the unidentified white sauce from the Mughal cooks' diaries. Try the Bone-in, Boneless Dark, or Boneless White Meat Chicken White Karahi.
3. CHICKEN PESHAWARI KARAHI
A typical meal served from Peshawar to the Torkham border is Peshawari Karahi. Cooked on high heat with fresh chopped tomatoes, green peppers, salt, and black pepper. Try the Bone-in, Boneless Dark, or Boneless White Meat Chicken Peshawari Karahi.
4. KABAB KARAHI CHICKEN
Made with tasty and nutritious ingredients and pork mince. This recipe is well-known in South Asian nations like India and Pakistan, and people enjoy eating it with rice or bread, according to their preferences. A classic gravy for fans of barbecue. Get the chicken kebabs of your choosing, cooked in tomato sauce, onions, and green chillies. A Karahi's particular palate.
5. KABAB KARAHI BEEF
A classic gravy for fans of barbecue. Accompanied by the meat kebabs of your choice, cooked in tomato sauce, onions, and green chillies. Taste the beef kebab karahi.
6. PANEER KARAHI
These are for you, vegetarians! Little pieces of paneer (Indian cottage cheese) are cooked in the classic Asian cuisine known as paneer karahi, including fresh diced tomatoes, garlic paste, and pepper. Serve it with some hot, freshly baked naan.
7. GOAT KARAHI
The flesh from goats is succulently soft and flavorful. Our goat karahi, also referred to as "Karahi Gosht," "Kadai Gosht," and many other names worldwide, produces soft, luscious meat stewed in a spicy, fragrant gravy.
8. GOAT PESHAWARI KARAHI
A meal is popular in Dara-e-Khyber. A wonderful variety of goat shoulder and leg meat cooked over a high flame with fresh diced tomatoes, green chillies, salt, and black pepper. This most recent discovery of Karahi shows that the Indus civilization invented one of the world's most popular cuisines in addition to good plumbing and well-planned towns. So now you can try every variety of Karahi and enjoy the aromas of all spices.