Indian Street Food: The Thrill Your Taste Buds Desire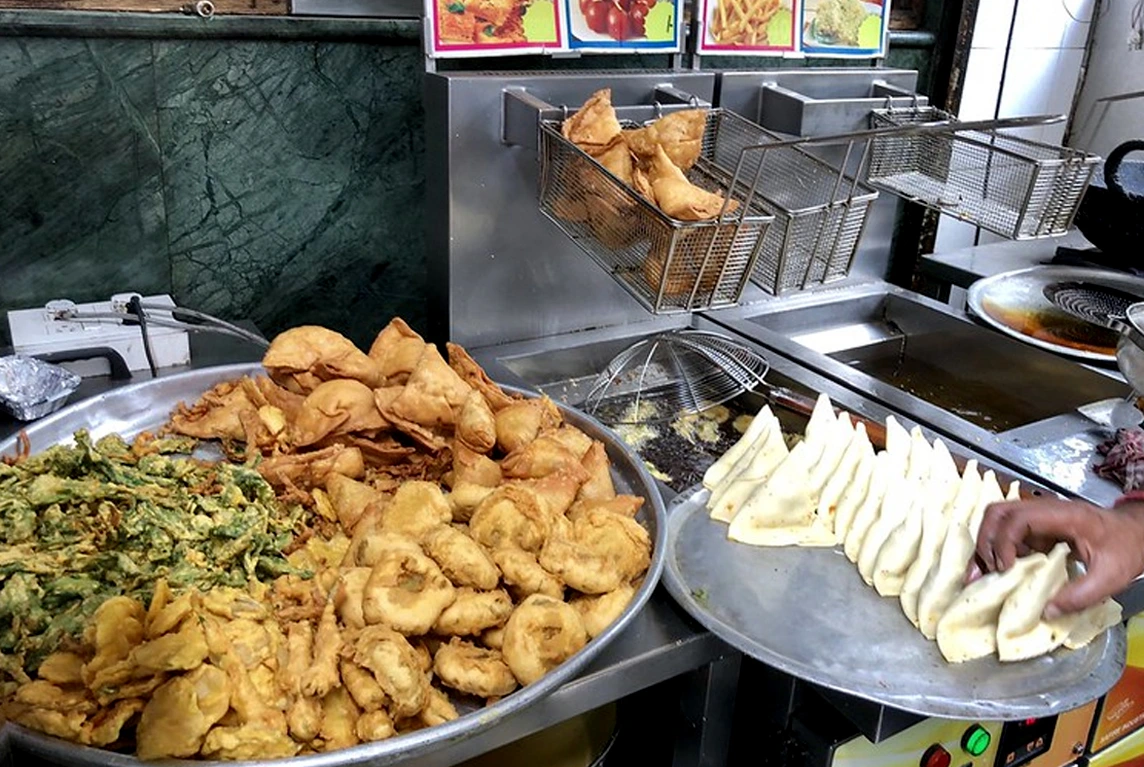 If Indian street food were to be explained using just one word, "colorful" would be a perfect one – Since Indian street food simultaneously affects all our senses in the best possible ways.
As vast as India is, it also offers a similarly vast and diverse range of regional cuisines. It has been popularly known for producing as much as 75% of all the spices in the world, which has this country to serve some of the most deliciously amazing and fascinating dishes found on this planet.
Indian street food is a magical realm of smells, tastes, and colors. There is a long list of Indian foods that are available on the streets, most of which are not even seen in the other parts of the world – From puchkas and Kathi rolls to paan, lassi, and jalebis; each corner and every turn has something delicious to offer.
What Is Indian Street Food?
Most countries have a limited range of street foods available, like Japan, but not India – Indian street food is just as extensive as Indian cuisine itself. All the regions have their own street food specialties to serve, with city vendors offering thousands of diverse options.
The history of Indian street food isn't documented accurately, but the popular belief is that its origins can be traced all the way back to the era when the Mughal emperor Shah Jahan changed his capital from Agra to Delhi. Chaat being the ultimately popular Indian street food was first introduced in Old Delhi during that time. It became popular as a mid-day snack after cooks from Varanasi were invited to set up roadside shops in Delhi by the officials of the Mughal Dynasty.
Today, Indian street food has become an integral part of Indian culture, which has been deeply embedded in all parts of the country. The best part about Indian street food that makes it so popular is its affordability, making it accessible to a much wider audience. Some other popular Indian street foods include kebabs, biryani, korma, and kulfi.
Some Popular Indian Street Foods & Drinks
– Nimbu Masala Soda
Nimbu masala soda is the best way to prepare your stomach for the many street food dishes you are going to have.
Nimbu masala soda is a carbonated drink made with lemon juice and soda water mixed with chaat masala (a spice mix), cumin, and kala namak (black salt). It's a tasty and intriguing blend of sweet, sour, spicy, and savory that you'd never expect from a drink.
Nimbu masala soda is popular throughout India, and it goes by many names like banta soda, goli soda, goti soda, and fotash jawl. It's especially popular in North India and Delhi where it's enjoyed as a summer cooler and referred to as "Delhi's local drink".

– Masala Chai
For all the Starbucks lovers, you've probably heard of chai tea – Popularly consumed on a daily basis throughout India as well as all of South Asia, it's a tea beverage of Indian origin that's become a staple at cafes and teahouses.
Recipes for masala chai vary but it's typically made by boiling a strong black tea like Assam tea in a buffalo milk and water mixture. It's brewed with a spice mix called karha which is made using a base of ground ginger and cardamom pods. Depending on the person making it, other spices can be added to the karha mixture like cinnamon, nutmeg, cloves, peppercorn, star anise, and fennel seeds.
– Masala Chana Dal Chaat
Chaat is the most popular type of Indian street food. The term refers to a family of savory Indian snacks, some of the most popular being samosas, kachori, dahi vadas, vada pav, and pav bhaji.
The definition of Chaat refers to Indian street foods that are made with a crisp starchy base like fried dough or crispy puffed rice. There are many different types of chaat made with a variety of additional ingredients, but the common denominator is the crisp starchy base.
– Aloo Chana Chaat
Aloo means "potato" so you can probably guess what type of chaat would this be. Its made with split baby chickpeas (chana) and fried or boiled potatoes flavored with spices, chutney, and other ingredients. If it's made with yogurt (dahi), then it's called dahi aloo chana chaat.
Like the chana dal chaat, it's a fun Indian street food snack that goes very well with beer and other liquors. It is mostly seen being sold just outside liquor stores – Location is everything!
– Jhalmuri
Jhalmuri is a spicy and tangy version of bhel puri that's popular in Kolkata and West Bengal. Jhal means "spicy" while muri refers to the puffed rice.
Like bhel puri, jhalmuri is made with puffed rice and a mix of ingredients like sev, roasted peanuts, tomatoes, onions, lemon juice, herbs, and spices. What makes jhalmuri special is the addition of mustard oil which gives the snack its characteristic spicy and pungent flavor.
In today's time, Indian street food has become a very important business nowadays. And people have always admired and loved street food and the street food markets.
You walk across the street and you will see many vendors selling food items delicious, traditional food items. They have a unique aroma and flavor that compels every person to be attracted, stop, and taste it at least once – Moreover, they are readily made just within a short duration of a few minutes, another important aspect that makes it popular along with being affordable.
For everyone living in New Jersey, and craving the Indian street foods – Drop by at Laree Adda and get the exact taste from the streets of India.