Eid Sweets for a Memorable Dessert Table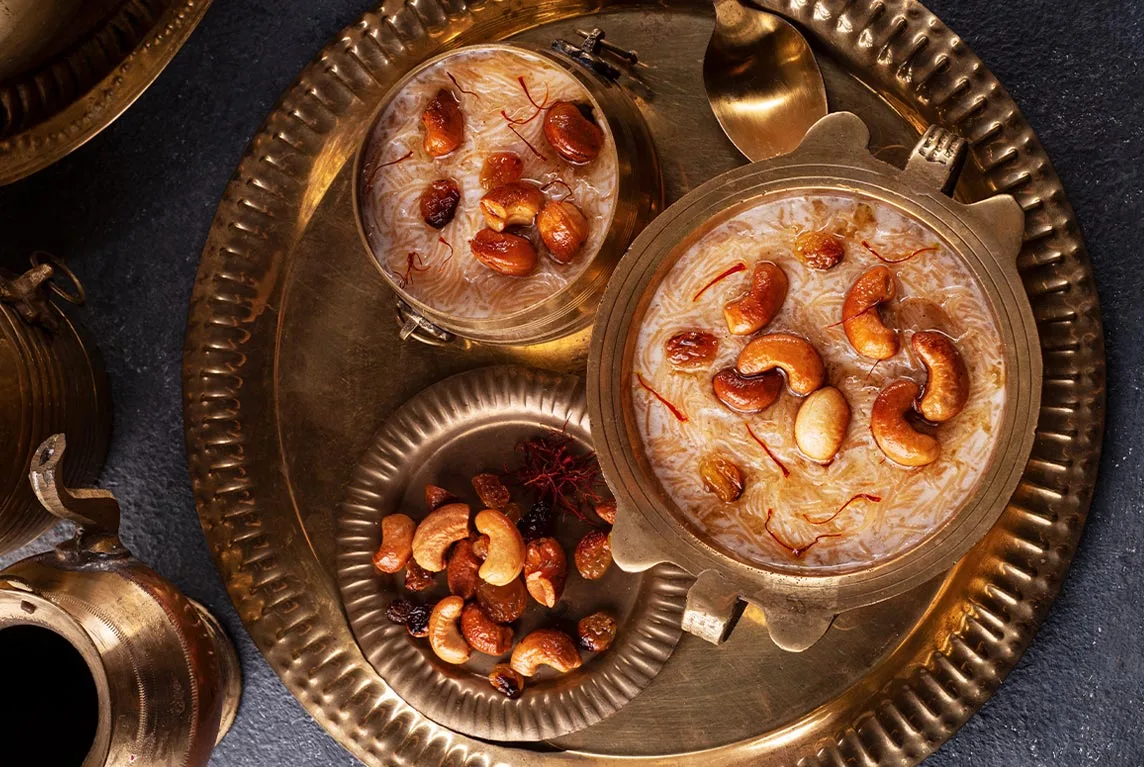 Ramadan, a month-long season of fasting and prayer, ends with Eid al-Fitr, also known as the "Festival of Breaking the Fast," an important Muslim holiday.
Muslims worldwide gather with family and friends, exchange gifts, and partake in special meals which include traditional; Asian food and also Eid sweets during this time. But which sweet delicacies are most often consumed during Eid al-Fitr celebrations?
 Eid gatherings are a must
It's difficult for those of us who don't have a family to celebrate Eid, whether we're single, living in a new place, or otherwise apart from our families on this great day.
While it is expected that Muslim community members will look out for one another, tragically, this is not always the case. Many people simply focus only on their family issues at the expense of everyone else. And many people out there make it possible to meet their loved ones on this special occasion because Eid gathering with the people you love the most is a must thing to do.
Traditional Eid al-Fitr desserts and treats
Eid al-Fitr is sometimes called the "Sugar Feast," a reference to the fact that desserts make up a significant portion of the meal consumed during the celebration.
People commemorate Eid al-Fitr in many different ways worldwide, including by partaking in some traditional meals. The occasion of Eid, which celebrates the conclusion of Ramadan's dawn-to-dark fast, begs for a little indulgence. Here are some sweets and desserts that people worldwide like eating on Eid.
Sheer khurma
Any Indian who celebrates Eid must-have sheer khurma or sweet vermicelli. This pudding-like treat, loaded with milk, dates, and nuts, is frequently consumed on Eid morning. Depending on the location it is being served, the very customizable meal may also contain cardamom, pistachios, almonds, cloves, saffron, raisins, and rose water.
Kheer
Kheer is occasionally referred to as sheer, Persian for milk. It most likely came from Persia, where a dish identical to it is called sheer birinj (rice pudding).
Kheer comes in various flavor combinations that may be sweet or sour and contain ingredients including rose water, saffron, cardamom, cinnamon, almond, pistachio, and raisins. It is usual to adorn chilled kheer for important events with chandi kay war, an edible silver or gold leaf.
Kulfi
Another cool dessert option is kulfi, an ice cream with an Indian flavor. Dessert with this frozen dairy is always a treat for those who love sweets. Kulfi is the ideal dessert for the final course during Eid in the heat.
Gulab jamun
The most exciting aspect of this celebration is the desi desserts, especially meethi Eid, would be practically completed without meetha. The most mouthwatering treat to have is the softest, cutest Gulab Jamun. Anytime, Gulab Jamun can bring complete joy to everyone.
Shahi Tukray (Bread Pudding)
The Mughlai dessert Shahi tukray is served in Hyderabad and Karachi at every celebration. The entire nation enjoys this upscale treat on Eid ul-Fitr.
The Persian word "Shahi" means "royal," and the Urdu word "tukray" means "pieces." Accordingly, the meal means "royal pieces of dessert."
To make this Eid sweet (Pakistani dessert), bread slices are fried and covered in a rich milk sauce. The milk sauce also has cardamom and saffron in it. It is topped with pistachios, cashews, and almonds. A full spoonful of soft-crispy bread with flavored milk is simply delicious! To experience this royal treat's authentic flavor, visit a nearby eatery.
Gajar ka Halwa
People in Pakistan enjoy eating gajar ka halwa in the wintertime because it is a traditional dessert. Additionally, locals prepare this wonderful dessert at home for visitors and important occasions such as Eid.
Milk, cardamom, sugar, and fresh carrots are the ingredients in this nutritious custard. The custard has a vibrant red color that is quite inviting, and it smells like sweet milk and carrots together.
It has a robust carrot flavor and undertones of cardamom and almonds. It is topped up with khoya (curd), dry fruits, boiled eggs, and shavings of coconut before being served. Carrot pudding is available in every Pakistani bakery in urban areas.
Gajrela consistently outperforms other halwas in races. The lengthy sweet dish preparation is always worth the wait and pleasure of enjoying it at feasts.