What Is Chicken Tikka Masala?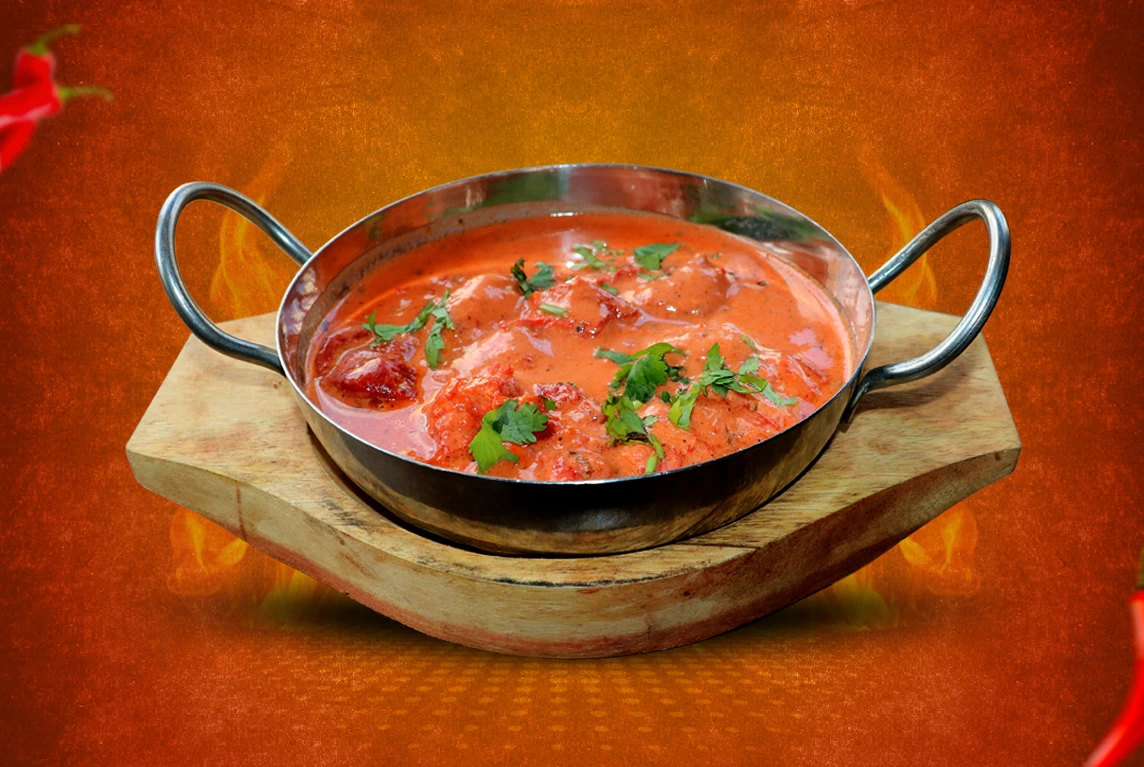 Chicken Tikka Masala: A Dish That Bridges Cultures and Celebrates Diversity
Are you curious about what is Chicken Tikka Masala? Here is all the information you require about this Indian dish, including its history, components, and more!
Nothing compares to enjoying a platter of sizzling hot chicken tikka masala. Innumerable regional versions of this well-known dish can be found in Indian restaurants worldwide.
The creamy, spiced curry and tender chicken may be relished by everyone, anywhere, even though its origins are hotly debated. So, what precisely is the history of this well-known dish? Let's start by exploring its enigmatic beginnings.
As we've hinted at, the history of the chicken tikka masala's origin is legendary. While many people believe this dish has its roots in India, the most widely accepted origin tale says it began in Scotland when a Bengali chef was forced to improvise quickly. Many people today believe it to be the UK's national dish. The food is praised for embracing the rich and lengthy history of the islands.
However, there is a lot of discussion surrounding this subject. The dish's precise origins may never be fully known because of its convoluted history, wide adoption, and varied preparations.
History of Chicken Tikka Masala
The history of chicken tikka masala wouldn't be complete without mentioning the Ali family's tale. An off-duty bus driver stopped at a nearby Indian eatery in Glasgow in 1971 for a plate of chicken curry on a stormy night. Ali Ahmed Aslam, the chef, had already delivered his food when the bus driver complained that it was too dry and sent it back.
Ali moistened the dish in a pinch with a simmering pot of creamy tomato soup that he had on hand. The bus driver frequented Ali's shop for years to enjoy his brand-new plate and brought his friends and family along. Chicken tikka masala is the result of this.
Naturally, many question the accuracy of this story. According to some food historians, the meal is a milder variation of related, spicier cuisines from the Punjab areas of India. They think the dish is substantially older, dating back to the 1940s.
So even though some claim that the dish originated in Britain, Bangladeshi chefs invented it to appeal to the milder Scottish palate.
What's more, almost everyone can agree on a few fundamental ideas. The dish's chicken tikka masala ingredients are chicken tikka (tiny chunks or pieces of meat) and creamy tomato masala. Second, among the many options for Indian food, chicken tikka masala is now a delectable, popular dish worldwide. It is a featured dish in Indian restaurants from North America to Asia, and some of the best chefs in the world serve it.
What is Chicken Tikka Masala
This tikka masala chicken rivals any dish from an Indian restaurant regarding flavor and richness. This Chicken Tikka Masala recipe is one of the best, with flavorful golden chicken chunks swimming in an amazing curry sauce! Serve it with our naan flatbread with butter and garlic!
You might already have these ingredients in your kitchen, which is the best part of this recipe and similar to our Butter Chicken. If not, you won't need to look very far because they are so simple to find in any grocery store! The chicken is typically marinated in yogurt, skewered, and chargrilled for incredible barbecue flavors when making authentic and easy Chicken Tikka Masala. We are utilizing a skillet or saucepan to cook everything to make this recipe much simpler for us to do at home while retaining the great flavor.
Chicken thighs or breasts
For juicy and luscious results, we continue to use chicken thighs rather than breasts while coating and marinating our chicken in an aromatic spiced yogurt called Tikka. Using thighs also reduces the time needed to marinate because they only require 10 minutes at the most!
Breasts can be used if desired, but for best results, marinate them overnight. They will turn out better when cooked at high heat because the yogurt has had time to tenderize them.
This sauce's creamy, tomato-based base and well-balanced spice blend give your curry an explosion of flavor.
Masala Garam
Cumin
Blended Coriander
Turmeric
Chili options in Chicken Tikka Masala
Use Kashmiri chili if you can find it! Although it's mild chili, it enhances the color and gives the Masala sauce a wonderful flavor. Don't worry if you can't find it. Any ground Cayenne or red chili powder will do! You can modify the quantity to your preferred heat level or exclude it entirely for a non-spicy Tikka.